Marvin J. Huberman 
Barrister, Mediator, Chartered Arbitrator
Specialist in Commercial Litigation & Arbitration
Certified Construction Adjudicator
Marvin J. Huberman — Dedicated To Improving Society And Justice
Marvin J. Huberman, LL.B., LL.M (ADR), C.Arb, FCIArb, FAIADR, C.S. (Commercial Litigation) is a senior corporate/commercial litigator, mediator, workplace investigator, integrity commissioner, court-appointed corporate monitor, commercial arbitrator, certified construction adjudicator (ODACC), former vice-chair of the Commercial Registration Appeal Tribunal, and a Deputy Judge of the Small Claims Court, in the Toronto Region.
Throughout a legal career spanning over 30 years, Mr. Huberman has consistently appeared at the forefront - dedicating his knowledge, experience and energy to developing and advancing the legal profession.
He is a prolific author, speaker, legal instructor, award recipient, counsel on numerous reported cases, and member, chair and director of various legal committees, task forces and associations.
Marvin is the President of the ADR Institute of Ontario (ADRIO).
He is a Chartered Arbitrator, a Fellow of the Chartered Institute of Arbitrators (FCIArb) and a Fellow of the Asian Institute of Alternate Dispute Resolution (FAIADR).
He is a co-founder of the Canadian Cannabis Dispute Resolution Centre, a network of Canadian Alternative Dispute Resolution Specialists who bring decades of experience resolving commercial and personal disputes to the field of cannabis law.
Marvin has mediated, litigated, adjudicated as a former Vice-Chair of the Ontario Commercial Registration Appeal Tribunal, and arbitrated hundreds of disputes involving construction and building contracts, new home warranty and Tarion issues, owners, contractors, subcontractors, material suppliers, architects and engineers, federal, provincial, and municipal contracts, quantum meruit, damages, concurrent liability in contract and tort, tendering, surety bonds, insurance, liens, holdbacks, change orders, setoff, non-payment, trusts, and alternative dispute resolution.
Marvin has been certified as a construction adjudicator by the Ontario Dispute Adjudication for Construction Contracts (ODACC) and has been placed on ODACC's registry as a certified Adjudicator in Ontario. 
Marvin has been inducted as a member of The Canadian Academy of Distinguished Neutrals and recognized by the Ontario Chapter for Civil/Commercial Mediation & Arbitration.
Always Striving For The Highest-Quality Professionalism
Mr. Huberman's philosophy of meeting and exceeding professional standards is the driving force behind the high-caliber legal work he applies to every case. He serves individual and business clients, financial institutions, governments and other lawyers and acts in the capacity of:
Mr. Huberman also acts as legal counsel in: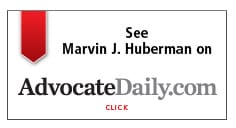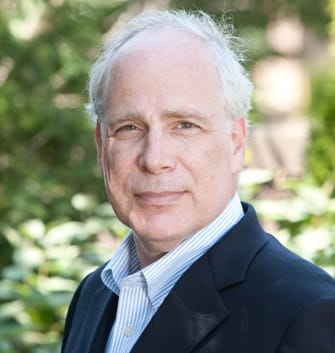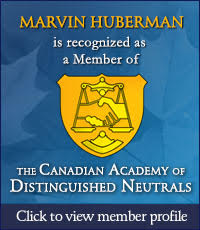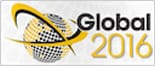 ∇----NEW----∇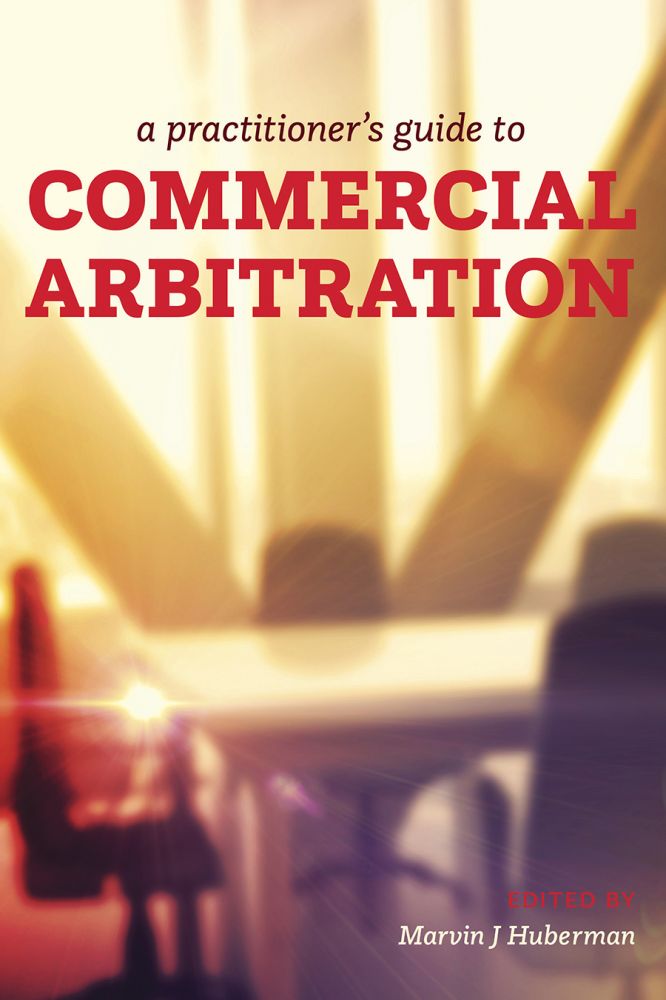 Appointed Member Of The Civil Rules Committee
Appointed by the Chief Justice, Marvin Huberman not only practices the rules of civil procedure; he also helps develop them.
A Leader In Advancing The Legal Profession
Adjunct law professor at Osgoode Hall Law School and Instructor at the Law Society of Upper Canada, Marvin Huberman helps form other lawyers in the profession.
Extensively Published Legal Author And Speaker
Marvin Huberman has authored numerous books and articles, and is a regular speaker on law, litigation and alternative dispute resolution. » List of Publications