Real Estate/Landlord-Tenant Litigation
Real Estate Litigation And Landlord-Tenant Disputes:
Marvin J. Huberman, LL.M (ADR), is a senior business lawyer and certified specialist in civil litigation practising for over 30 years in Toronto, Ontario.
One of the reasons underlying Mr. Huberman's success in resolving commercial disputes is his lifelong commitment to keeping abreast of new developments in law and legal skills. He is also active in teaching and speaking about legal ethics, trial advocacy, litigation, negotiation and alternative dispute resolution. He is also an award recipient and member and chair of numerous legal associations, boards, committees and task forces in the province.
Strategically Engineering Solutions To Reach Client Goals:
Mr. Huberman approaches each legal case with a meticulously planned strategy tailored to each client's individual interests, risk tolerances and preferences.
He works methodically to move cases expediently from problem to resolution. Yet his extensive experience allows him to remain flexible as each case progresses. Since law is a fluid process that depends on many factors that may fall completely outside of a client's control, Mr. Huberman continually works to devise creative methods to navigate and keep the mission on target.
Mr. Huberman litigates a variety of real property claims involving:
Purchase and sale agreements
Failure to close and breach of contract
Fraud and lack of good faith
Financing disputes and mortgage defaults and discharges
Partition claims
Co-owner/shareholder disputes over property
Validity and enforceability of land agreements
Disputes involving oral agreements
Municipal law, zoning, bylaws and planning
Landlord-tenant disputes
Consult About A Real Estate Or Leasing Dispute:
During an initial consultation, Mr. Huberman can analyze disputes and form strategic options to resolve them. Call 416-646-1372 for an appointment or contact the firm through the site's contact request form.
Commercial Arbitration Law Firm Of The Year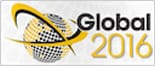 ∇----NEW----∇