Mediation
Marvin J. Huberman — Professional Mediator:
Since 1997, Marvin J. Huberman, LL.M (ADR), C.Arb, has mediated hundreds of legal cases throughout Toronto and Ontario. He has a proven track record of settlement in mediating insurance cases and a wide variety of commercial law matters. Although his dispute resolution practice also includes acting as an arbitrator, Mr. Huberman recognizes the specialized skill set needed to make mediation a success. Mr. Huberman was the recipient of the 2017 Corporate International Magazine Global Award: Partnerships Disputes Mediator of the Year in Canada.
Practitioner, Professor And Coach In Mediation:
Throughout a lifetime of practice, Mr. Huberman has maintained a deep interest in and commitment to improving his skill and the legal profession itself. He holds a Master of Laws degree in alternative dispute resolution and serves as an adjunct law professor and mediation coach at Osgoode Hall Law School.
Teaching fellow lawyers how to mediate successfully is one of the rare and added dimensions of skill that Mr. Huberman brings to each case in which he acts as mediator.
Effective Mediation Goes Beyond Official Qualifications:
In addition to academics, Mr. Huberman believes that skill, personal qualities and professionalism are essential markers of an effective mediator. Clients and colleagues recognize his ability to analyze complex legal issues without neglecting the complex human elements that often lie at the core of a dispute.
Discernment into these underlying factors, active listening, empathy and practical wisdom — these all form part of Mr. Huberman's multidimensional approach to helping clients generate creative solutions and resolve disputes expediently and equitably.
Mediation In A Range Of Commercial Matters:
Mr. Huberman draws on a lifetime of legal experience in commercial law. He is available to mediate on cases in such areas as:
Corporate law
Human rights, public law and administrative law
Commercial insurance
Tax law
Real estate
Intellectual property
Transportation disputes
High technology
Contact Marvin J. Huberman To Book A Meditation:
Mr. Huberman provides mediator services for cases in Toronto and throughout Ontario. Contact him at 416-646-1372 or reach him via email to discuss his mediation services or to book an appointment.
Commercial Arbitration Law Firm Of The Year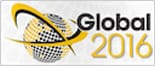 ∇----NEW----∇