Other Practice Areas
Marvin is a senior lawyer, possessing a record of achievement in corporate-commercial litigation and administrative and public law. Cases have involved competition, construction, corporate governance and shareholder remedies, cross-border litigation, drug and alcohol testing, securities, tax, insurance, directors and officers fiduciary duties, torts, transportation law, professional liability, and constitutional/human rights.
For over 30 years, Mr. Huberman has litigated, mediated, adjudicated as a former Vice-Chair of the Ontario Commercial Registration Appeal Tribunal, and/or arbitrated hundreds of disputes involving various forms of construction and building contracts, new home warranty and Tarion issues, owners, contractors, subcontractors, material suppliers, architects and engineers, federal, provincial, and municipal contracts, quantum meruit, damages, concurrent liability in contract and tort, tendering, surety bonds, insurance, liens, holdbacks, change orders, setoff, non-payment, trusts, and alternative dispute resolution. 
 
Mr. Huberman has also taught, spoken about, and published in these areas throughout his professional career, including as a columnist for the trade magazines Purchasing B2B and Materials, Management and Distribution - MM&D. See his website: marvinhuberman.com/ publications for more details.
A major contributor to the legal profession, co-authoring several books and writing numerous articles. Founding member of the Chief Justice of Ontario's Advisory Committee on Professionalism, and a member of the Private Court of Ontario and ADR Chambers Inc. Appointed by the Chief Justice as a member of the Civil Rules Committee, pursuant to the Courts of Justice Act (Ont.).
For more information, please choose from the following:
Commercial Arbitration Law Firm Of The Year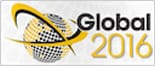 ∇----NEW----∇